St. Mary's Hospital - Retro
Luogo
Arkham's only hospital, St. Mary's has a twenty-four-hour receiving room and is busy at all hours of the night. Doctor Mortimore and Nurse Sharon have been particularly stressed lately, thanks in part to recent events.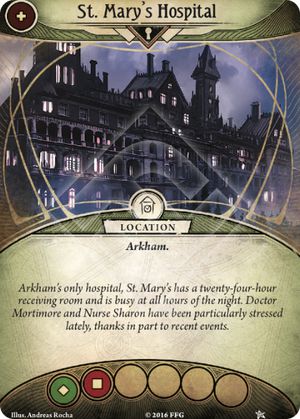 Luogo
Arkham.
Oscurità: 2. Indizi: 1.
: Heal 3 damage. (Limit once per game.)
An extended stay at St. Mary's can do wonders for the body, but its effect on one's psyche is unclear.
Andreas Rocha
Scatola Base #128. The Midnight Masks #9.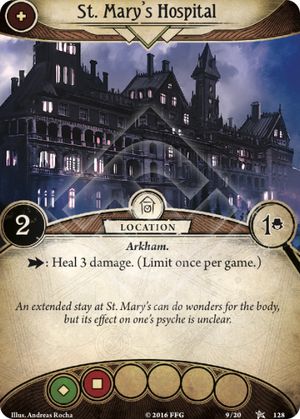 No review yet for this card.