Nemico
Monster. Abomination.
Combatti: 1. Salute: 6. Eludi: 4.
Danni: 1. Orrori: 1.
Prey - Lowest .
Hunter.
Forced - After you perform an attack against the Conglomeration of Spheres using a Melee card: Discard that card.
Stephen Somers
L'Eredità di Dunwich #103. Orrendi Abomini #1-2.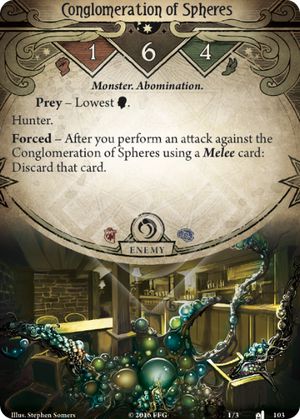 No review yet for this card.