Revelation - Test (3). If you fail, take 2 damage and you cannot move from this location this round. Damage from this effect must be assigned to your assets first, if able.
Matthew Cowdery
L'Espresso di Essex County #180. The Essex County Express #27-29.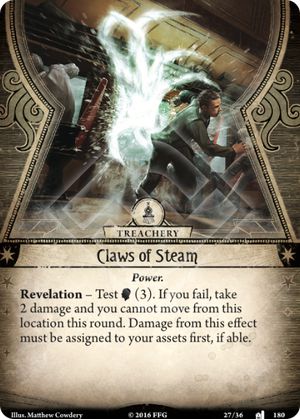 No review yet for this card.