Nemico
Monster. Yithian.
Combatti: 4. Salute: 3. Eludi: 1.
Danni: 2. Orrori: –.
Spawn - Laboratory of the Great Race.
Aloof.
If an investigator has "activated the device" or "dissected an organ," Scientist of Yith loses aloof and gains hunter.
Paul Carrick
Città degli Archivi #258. Città degli Archivi #26-27.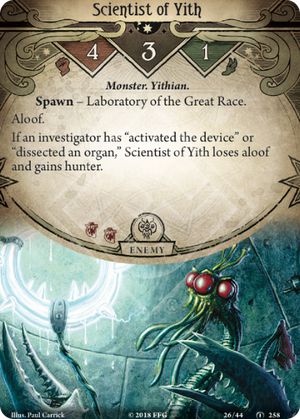 No review yet for this card.