Luogo
Shattered. Ancient.
Oscurità: 1. Indizi: 4.
While you are at Mu, the first , , , or symbol you reveal during each skill test gains: "Reveal another token."
Victory 1.
...till at last on a hideous day of storm and thunder, terrific rumbling, and mountain-high waves, all the land of Mu sank into the sea forever. – H. P. Lovecraft and Hazel Heald, Out of the Aeons
Johannes Holm
Eoni Infranti #332. Eoni Infranti #19.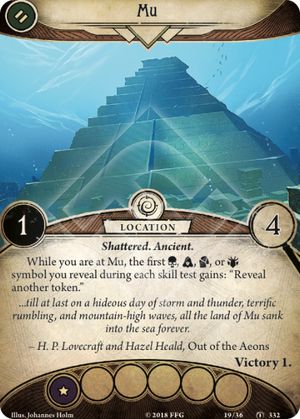 No review yet for this card.