Luogo
A shattered glass door leads onto the balcony outside the estate's master bedroom.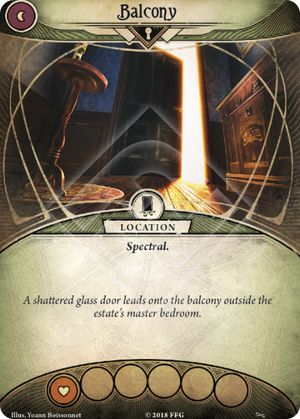 Luogo
Spectral.
Oscurità: 1. Indizi: 1.
Haunted - Each of your cards with health takes 1 direct damage.
Clouds of dark mist loom above French Hill. Spectral shapes surround the balcony, moaning and writhing in torment.
Emilio Rodriguez
The Circle Undone #83. At Death's Doorstep #19.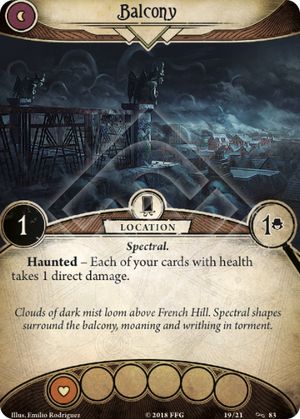 No review yet for this card.