Revelation - Put Wracked into play in your threat area.
You get -1 to each of your skills during the first skill test you perform each round.
: Test (3). If you succeed, discard Wracked. If there is an exhausted Witch enemy at your location, this test is automatically successful.
Samuel Araya
The Circle Undone #93. Witchcraft #4-5.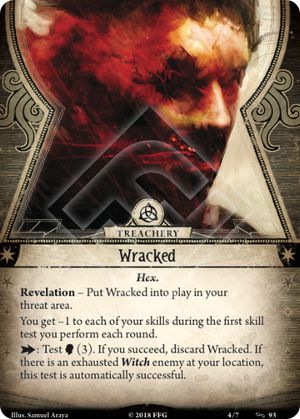 No review yet for this card.