Sventura
Terror. Spectral.
Revelation - Test (4). If you fail, put Terror in the Night into play next to the agenda deck. If you fail by 3 or more, Terror in the Night gains surge.
If there are 3 copies of Terror in the Night next to the agenda deck, discard them and each investigator takes 3 horror.
Álvaro Calvo Escudero
Il Circolo Spezzato #107. Fato Inesorabile #1-3.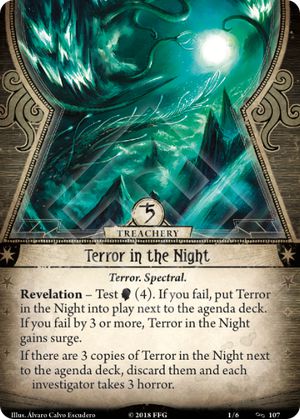 No review yet for this card.