Luogo
A narrow, windowless hallway slopes upward from the lounge, leading you to a tall, wooden door.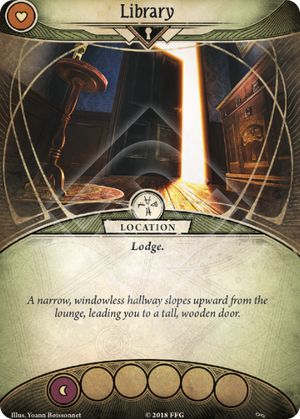 Luogo
Lodge.
Oscurità: 6. Indizi: 1.
While you are investigating the Library, if you control the key, the Library gets -3 shroud.
Victory 1.
Even the Lodge's library is arranged to showcase the organization's wealth and power. There are hundreds of books among the room's tall, cramped shelves.
John Pacer
Per il Bene Superiore #212. Per il Bene Superiore #16.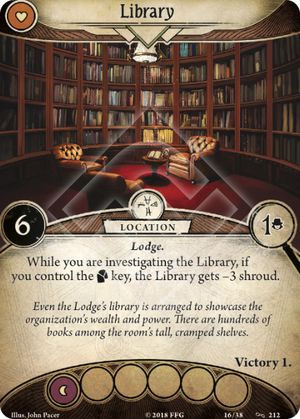 No review yet for this card.