Evento
Incantesimo
Costi: 3. XP: 3.
Icone Abilità:
Combatti. Usa invece di . Ricevi +2 in questo attacco. Se hai successo, invece dei danni standard, infliggi 3 danni a ogni nemico nel tuo luogo (gli eventuali danni aggiuntivi sono inflitti al nemico attaccato). Se riveli un simbolo , , , o , infliggi 2 danni a ogni investigatore nel tuo luogo.
Monztre
Return to the Path to Carcosa #8.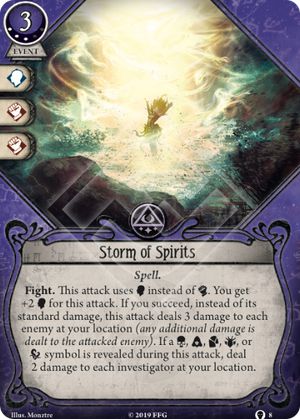 No review yet for this card.