Revelation - Put Melancholy into play in your threat area.
Increase the resource cost of each card in your hand by 1.
Forced - At the end of your turn: Test (3). If you succeed, discard Melancholy.
Guillaume Ducos
Ritorno a... La Strada per Carcosa #77. Paura Nevrotica #4-5.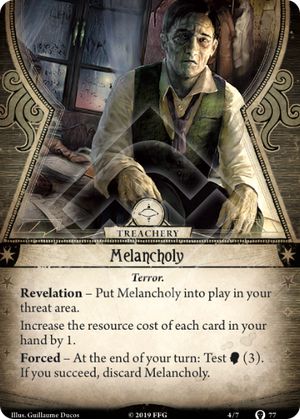 No review yet for this card.