Nemico
Humanoid. Cultist.
Combatti: 3. Salute: 1. Eludi: 1.
Danni: –. Orrori: 1.
Spawn - Location with the most Cultist enemies.
Aloof.
Forced - After Brotherhood Acolyte enters plaay: Place 1 doom on each other Cultist enemy at its location.
Andreia Ugrai
Ritorno a... l'Era Dimenticata #71. Cult of Pnakotus #1-3.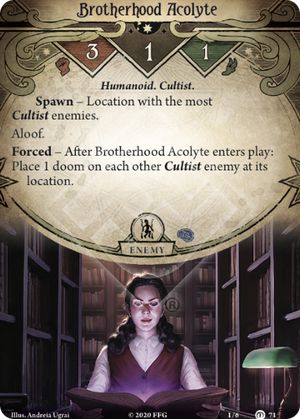 No review yet for this card.