Chamber of Sorrows - Retro
Luogo
This chamber contains several metal tanks with glass windows. Most are filled with water. Inside, you see the corpses of animals that must have drowned slowly and painfully. What kind of person would want to watch this…?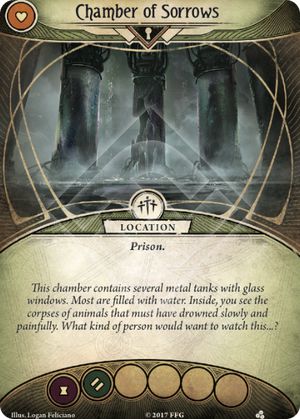 Luogo
Prison.
Oscurità: 2. Indizi: 1.
: Test (1) to try to break down the door to the flooding terrarium. Regardless of whether you succeed or fail, it does not budge. Remember that you "tried your best."
Logan Feliciano
I Labirinti della Follia #20. Epic Multiplayer #5.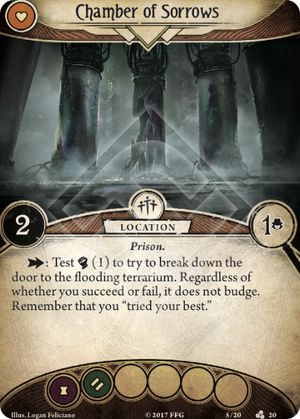 No review yet for this card.