Luogo
The only light in this storage room comes from a few scattered candles. You are surrounded on all sides by crates, bottles, and boxes, but you can barely see a thing in the dim light.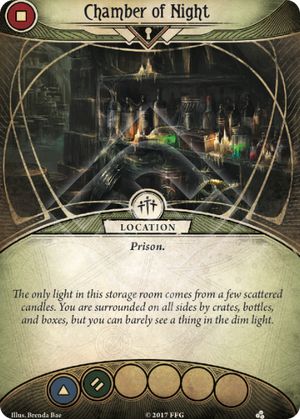 Luogo
Prison.
Oscurità: 3. Indizi: 2.
: You call out for help as loud as you can. Nobody responds.
The wooden shelves in this dark chamber are so rotten, you're surprised they can hold anything without falling apart.
Brenda Bae
I Labirinti della Follia #22. Epic Multiplayer #6.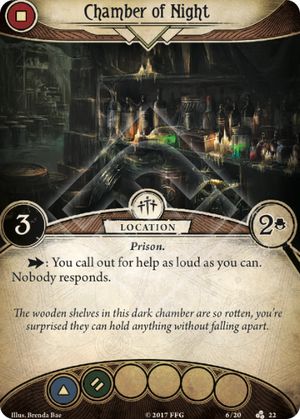 No review yet for this card.