Luogo
This chamber is filled with refuse, muck, and human remains. The sour, acrid smell burns your nostrils.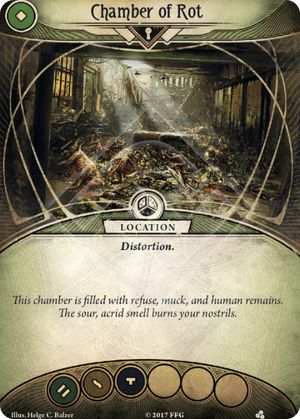 Luogo
Distortion.
Oscurità: 3. Indizi: 1.
If there are no clues on Chamber of Rot: There is something strange etched on the walls. Take control of the set-aside Rot Diagram.
A trap door along the floor leads down into a separate chamber.
Helge C. Balzer
I Labirinti della Follia #30. The Labyrinths of Lunacy #18.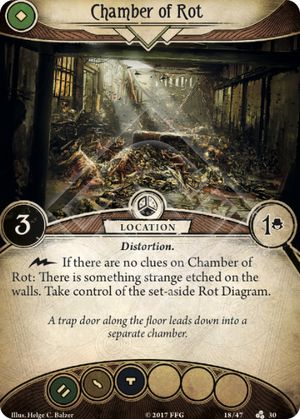 No review yet for this card.