Forced - When you are defeated: Give control of Mysterious Syringe to another investigator.
: Choose an investigator at your location and remove Mysterious Syringe from the game. Remember that the chosen investigator has "been injected"
Emblazoned across the handle is the letter B.
Igor Burlakov
I Labirinti della Follia #41. The Labyrinths of Lunacy #23.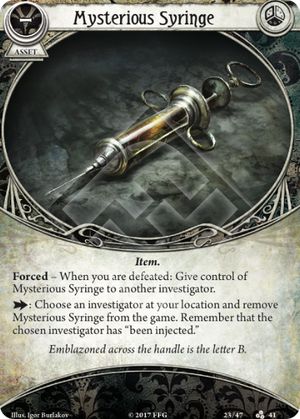 No review yet for this card.