Peril.
Revelation - Test (3). For each point you fail by, you must choose a different option:
- Lose 3 resources.
- Lose 1 action.
- Discard a random card from your hand.
Dimitri Bielak
I Labirinti della Follia #55. The Labyrinths of Lunacy #33-35.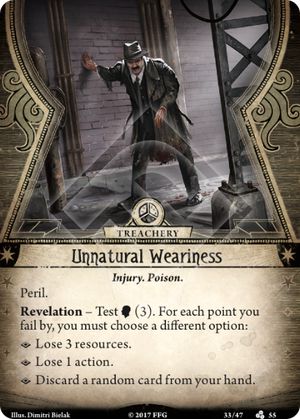 No review yet for this card.