Revelation - Test (3). For each point you fail by, take 1 horror. If you succeed, put Paradox Effect into play in your threat area.
Forced - At the end of the round: Discard Paradox Effect and choose an investigator in another group. You and that investigator may talk in private and may exchange resources, story assets, and cards in hand.
Mark Molnar
I Labirinti della Follia #59. Epic Multiplayer #18-20.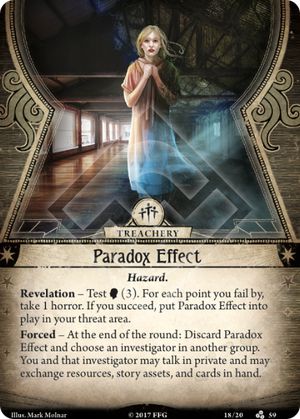 No review yet for this card.