Peril.
Revelation - If you have 3 or fewer remaining health or sanity, add Harvested Pain to the victory display. Otherwise, take 1 damage and 1 horror.
While Harvested Pain is in the victory display, Eixodolon gets +1 fight.
Brenda Bae
I Labirinti della Follia #61. The Labyrinths of Lunacy #45-47.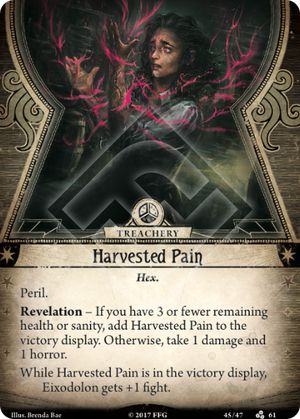 No review yet for this card.