Luogo
After hours of navigating through impenetrable fog and overgrowth, your clothes stick to your skin and you swat at what seems like the thousandth mosquito.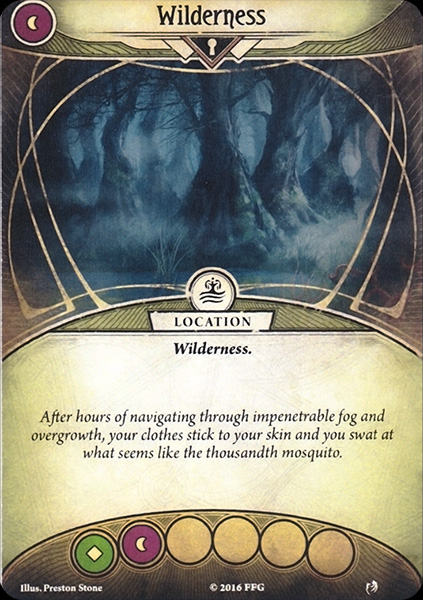 Luogo
Wilderness.
Oscurità: 3. Indizi: 0
While you are at Trapper's Cabin, you cannot gain resources.
Spend 5 resources: Test (3) to convince an old trapper to sell you his last bear trap. If you succeed, take control of the set-aside Bear Trap asset.
Grzegorz Bobrowski
La Maledizione dei Rougarou #14. The Bayou #14.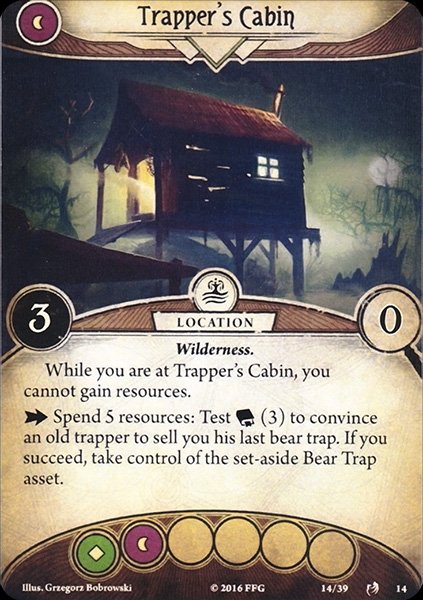 No review yet for this card.