Supporto. Arcane
Incantesimo.
Costi: 3.
Icone Abilità:
Utilizzo (4 cariche).
Spendi 1 carica: Combatti. Usa invece di . Infliggi +1 danno in questo attacco. Se riveli un simbolo , , , o , subisci 1 orrore.
Brian Valenzuela
Scatola Base #60.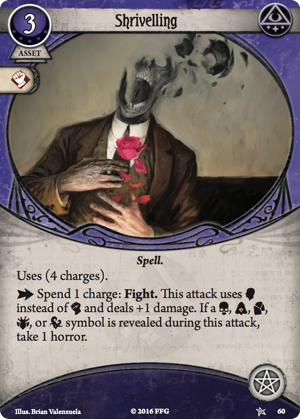 The "If a symbol is revealed..." effect triggers during Step 3 of the Skill Test Timing.
Last updated
No review yet for this card.