Supporto. Arcane
Incantesimo.
Costi: 2.
Icone Abilità:
: Combatti. Usa invece di . Se riveli un simbolo , , o , il nemico attaccato riceve -1 Scontro e -1 Agilità per il resto del turno (fino a un minimo di 1).
Damien Worm
The Wages of Sin #157.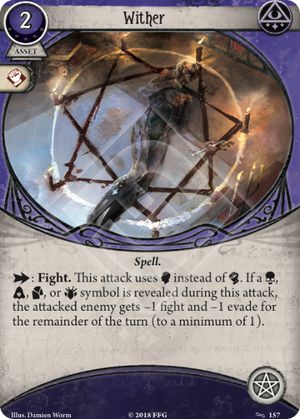 No review yet for this card.