Se l'Orrido Persecutore entra nel vuoto, Generato dalle Ombre gli resta assegnato...
L'Orrido Persecutore riceve +1 Scontro, +1 Salute, and +1 Agilità Per ogni risorsa su Generato dalle Ombre. Se ci sono 3 o più risorse su Generato dalle Ombre, l'Orrido Persecutore ottiene anche Massiccio.
Marc Simonetti
Il Museo della Miskatonic #142. The Miskatonic Museum #25.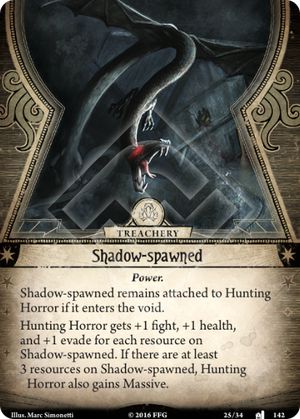 No review yet for this card.