Luogo
The warm rays that once illuminated these halls have faded into beams of cold, grey moonlight that shine through floating motes of dust and wisps of dark mist.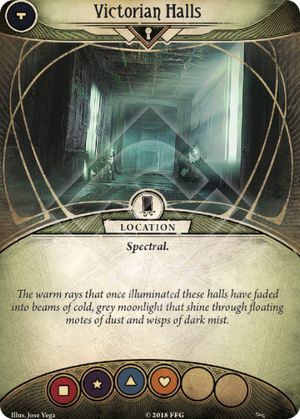 Luogo
Spectral.
Oscurità: 4. Indizi: 0
A haunting stillness lingers through the frigid, dead halls. The many paintings that adorn the walls have faded and become unrecognizable, and the metal statuettes flanking the corridors have completed rusted over.
Jose Vega
The Circle Undone #79. At Death's Doorstep #15.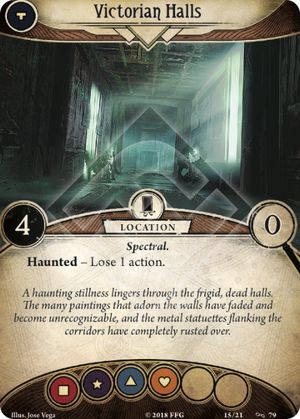 No review yet for this card.