Revelation - Put Punishment into play in your threat area.
Forced - After an enemy at any location is defeated: Take 1 damage.
: Test (3). If you succeed, discard Punishment. If there is an exhausted Witch enemy at your location, this test is automatically successful.
Derek D. Edgell
The Wages of Sin #181. The Wages of Sin #31-32.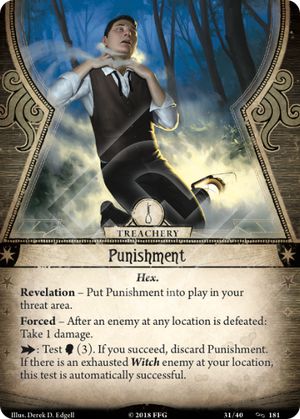 No review yet for this card.