Sventura. Debolezza Base
Patto. Mistero.
Rivelazione - Pesca 1 carta dalla cima del tuo mazzo. Se non è una debolezza, rimuovi quella carta dal gioco. Poi cerca nel tuo mazzo, nella tua pila degli scarti, nella tua mano e in tutte le aree di gioco ogni altra copia che possiedi di quella carta e rimuovila dal gioco.
Dual Brush Studios
Return to the Dunwich Legacy #11.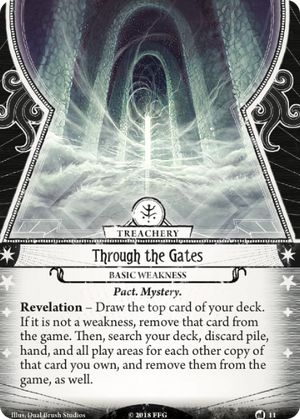 No review yet for this card.