Labyrinthine Halls - Retro
Luogo
Halls of corrugated steel and concrete fill this strange industrial complex. The numerous locked doors and dead ends fill you with a sense that you will never escape.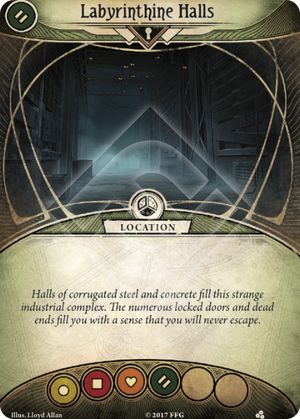 Luogo
Oscurità: 2. Indizi: 1.
Choose and discard 2 cards from your hand: You find an old lockbox in a pile of refuse, and decide to leave something behind. At the end of the round, choose another investigator in any group. That investigator draws 2 cards. (Group limit once per game.)
As you travel further down these halls, you are assaulted by a putrid stench.
Lloyd Allan
I Labirinti della Follia #25. The Labyrinths of Lunacy #13.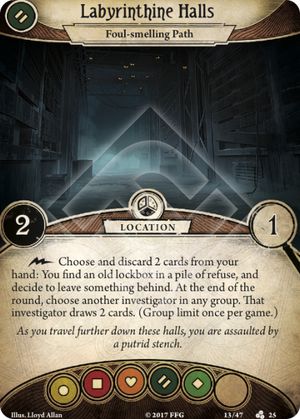 No review yet for this card.