Labyrinthine Halls - Retro
Luogo
Halls of corrugated steel and concrete fill this strange industrial complex. The numerous locked doors and dead ends fill you with a sense that you will never escape.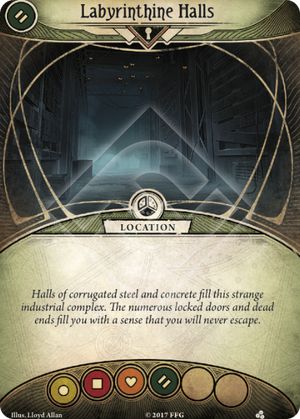 Luogo
Oscurità: 2. Indizi: 1.
: You peer through an overgrown mirror and see an unfamiliar reflection. At the end of the round, choose another investigator in any group. That investigator may take 2 additional actions during his or her next turn. (Group limit once per game.)
As you continue through the halls, you find moss, mold and ivy creeping along the walls and floor.
Lloyd Allan
I Labirinti della Follia #27. The Labyrinths of Lunacy #15.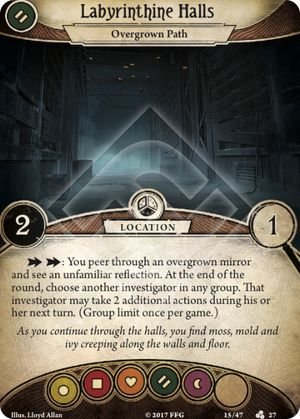 No review yet for this card.