Chamber of Hunger - Retro
Luogo
This place is a menagerie of creatures, some natural, some foul and misshapen. One monster smashes against the glass of its cage as it sees you enter.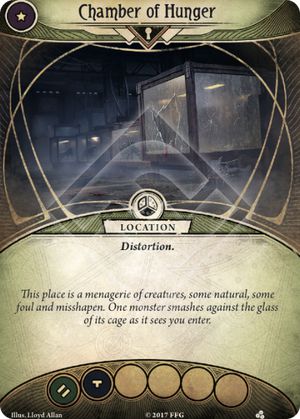 Luogo
Distortion.
Oscurità: 3. Indizi: 1.
If there are no clues on Chamber of Hunger: There is something strange drawn on the glass. Take control of the set-aside Hunger Diagram.
It's like a zoo for a sadist.
Lloyd Allan
I Labirinti della Follia #28. The Labyrinths of Lunacy #16.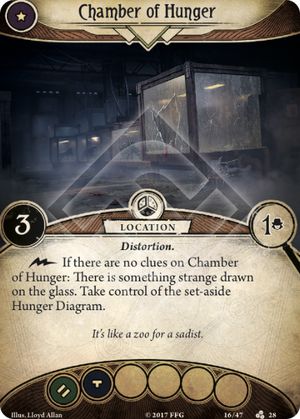 No review yet for this card.