Abandoned Warehouse - Retro
Luogo
There is no way out.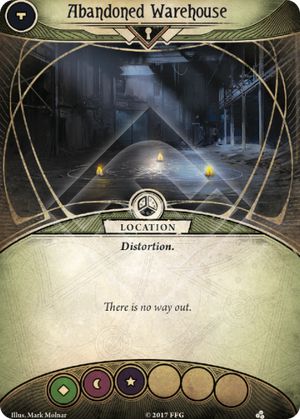 Luogo
Distortion.
Oscurità: 3. Indizi: 2.
Two other heavy vault doors lead into the Abandoned Warehouse, sealed tightly shut. You can hear voices from the other side and all around you, as though stretching across multiple dimensions.
Mark Molnar
I Labirinti della Follia #32. The Labyrinths of Lunacy #20.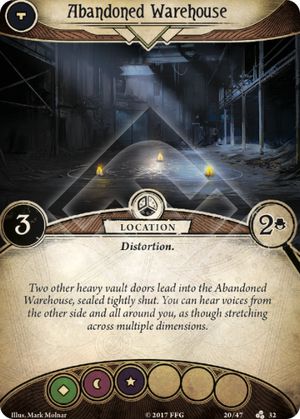 No review yet for this card.