Nemico
Humanoid. Extradimensional.
Combatti: 2. Salute: 2. Eludi: 2.
Danni: 1. Orrori: 1.
Revelation - You must either discard a random card from your hand, or Tortured Victim makes an immediate attack against you.
Marius Bota
I Labirinti della Follia #53. The Labyrinths of Lunacy #27-29.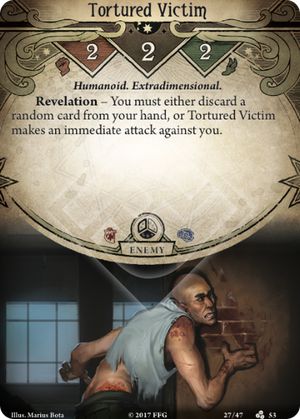 No review yet for this card.