Nemico
Monster. Nightgaunt.
Combatti: 4. Salute: 4. Eludi: 3.
Danni: 1. Orrori: 2.
Spawn - Nearest Prison location.
Hunter.
Forced - After Faceless Abductor attacks an investigator: Move that investigator to a Prison location.
Christopher Burdett
I Labirinti della Follia #52. The Labyrinths of Lunacy #25-26.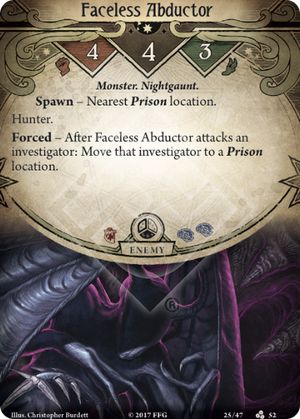 No review yet for this card.