Luogo
Growing up, you were always warned to stay out of the woods at night. Now you know why.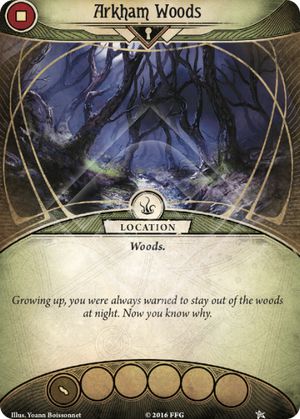 Luogo
Woods.
Oscurità: 4. Indizi: 1.
Forced - After you enter this location: Test (4). If you fail, take 1 horror and 1 damage.
This clearing has been the site of dark rites since colonists first came to the area over two centuries ago.
Michael Komarck
Scatola Base #150. Il Divoratore Sotterraneo #9.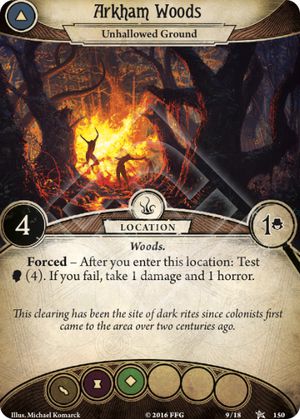 No review yet for this card.