Luogo
Growing up, you were always warned to stay out of the woods at night. Now you know why.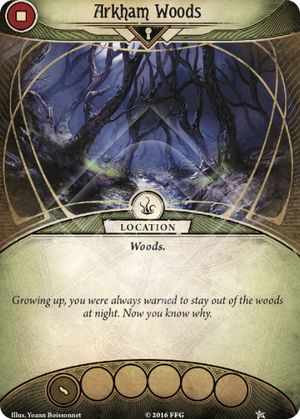 Luogo
Woods.
Oscurità: 2. Indizi: 1.
This location is investigated using instead of the skill indicated by the investigation attempt.
An old horse trail in colonial days, this overgrown path hasn't been used in over a decade.
Matthew Cowdery
Scatola Base #154. Il Divoratore Sotterraneo #13.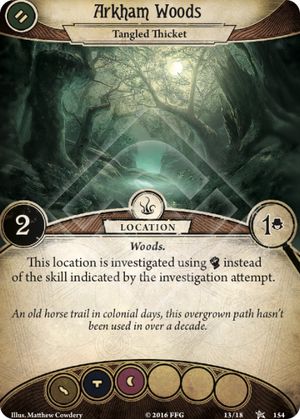 No review yet for this card.