Revelation - Shuffle a non-story asset you control into your deck, moving all damage and horror from that asset to your investigator. If no asset is shuffled into your deck by this effect, choose and discard 3 cards from your hand.
Reiko Murakami
L'Era Dimenticata #91. Temporal Flux #4-5.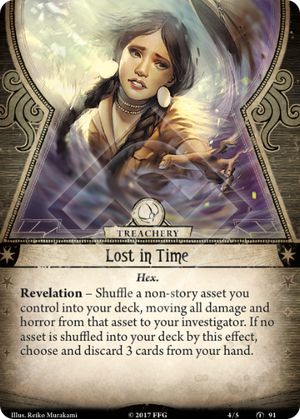 No review yet for this card.